7.11., 7pm
Christina Ruf
Issues of Time, Space and Dreams (solo show)
Anna Katharina Laggner
reads from
Bewunderung
(Female Positions) and
Fremdlinge
(Residenz Verlag)
echoraum
Vienna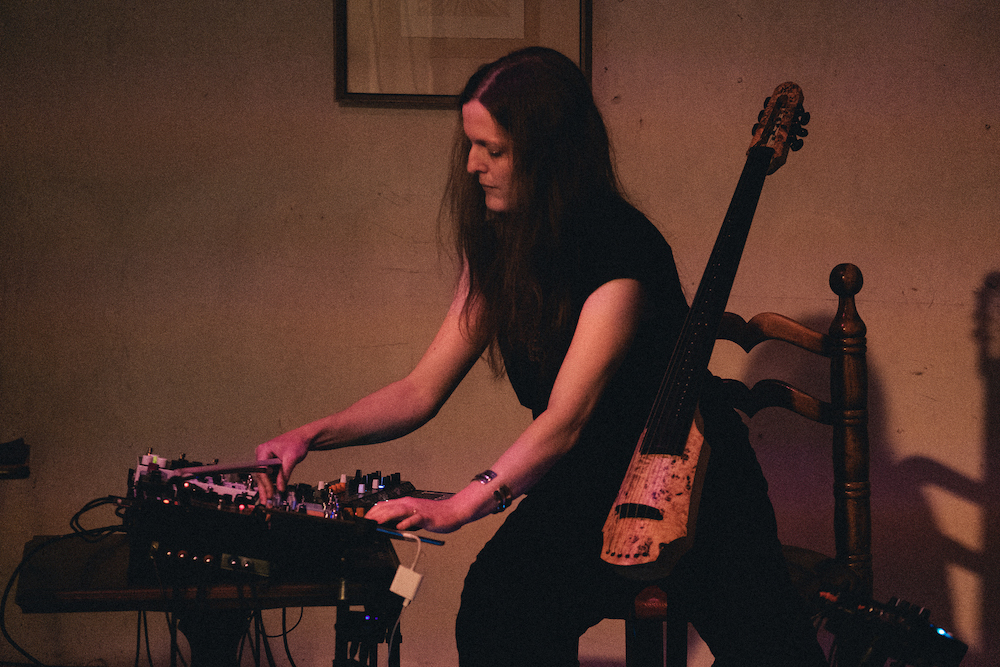 Foto Christina Ruf (c) Deniz Örs
Anna Katharina Laggner
born 1977 in Graz, studied International Economic Relations and lives as an author, radio producer and artist in Vienna and Upper Austria. She is a programme designer and presenter for Ö1 and writes about film for FM4. As a sound artist, she has realised audio pieces and installations for the Styrian Autumn, the Festival of Regions or the nGbK Berlin, among others. Publications in anthologies, including Female Positions. "Fremdlinge" is her first novel, published by Residenz Verlag. She will read from her novel "Fremdlinge" and her text "Bewunderung" from Female Positions.
Female Positions - 20 positions in the form of analyses, experiences, aspirations and approaches to change that depict the here and now from a female perspective - 20 angles for locating gender justice. There is still much to do ...
Contributions by: Ljuba Arnautovic, ́Daniela Banglmayr, Susanne Baumann, Tanja Brandmayr, Elisabeth Cepek-Neuhauser, Conny Erber, Katja Fischer, Sabine Gebetsroither, Johanna Grubner, Beate Hausbichler, Sandra Hochholzer, Anna Katharina Laggner, Verena Koch, Mari Lang, Barbi Markovíc, Eva Sangiorgi, Claudia Seigmann, Tanja Traxler, Hiroko Ueba, Claudia Wegener.
Female Positions was voted one of the most beautiful books in Austria 2023.
Christina Ruf: Electric Cello, Electronics
Christina Ruf works in tonal and formative dimensions on and through her instrument, that only on reflection suggest classical playing. Rather, through her use of a 6-string electric cello, various effect pedals and electronics to influence, manipulate and expand the form and sound, she manipulates and extends, giving it a unique expression. Often constructing expansive, dark soundscapes, she manages with her work, to create an authentic wealth of ideas, that not only deliver a performance, but move you.
https://www.christinaruf.com
https://christinaruf.bandcamp.com/